PUTTING MY CREATIVE AND CHEERFUL STAMP ON THE WORLD WITH YOUR CUSTOM-MADE FLOWER BOUQUETS.
RESPECTFUL OF NATURE, I OFFER ORIGINAL AND SEASONAL FLORAL COMPOSITIONS THAT ENSURE THAT YOUR PERSONALITY SHINES THROUGH!
FLORAL ART CLASSES
The 2022/2023 class schedule is now online !
A TRUE FLORAL ARTISAN
You can trust in me with all your floral arrangements and event decorations.
SAY "I LOVE YOU" WITH FLOWERS
What could be more natural than giving flowers ! Receiving flowers is always a pleasure !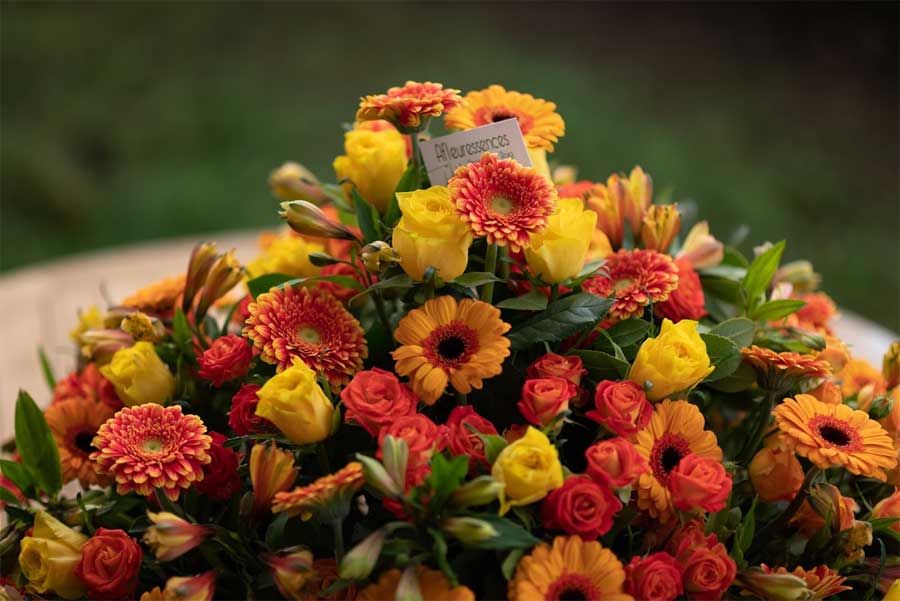 PERSONALIZED FLOWER BOUQUETS
Customized flower bouquets to match your aspirations and tastes !
FLORAL ART COURSES
Floral workshops with everything you need to be inspired, to imagine, and to create…anything's possible !